After reaching the quarterfinals, head coach Yoon Ho-jin expressed his commitment to regular play.
Yonsei University 현금홀덤사이트 won 61-52 against Konkuk University in the quarterfinal playoffs of the 2023 KUSF University Basketball U-League (single-elimination) at Yonsei University's Sinchon campus on Saturday.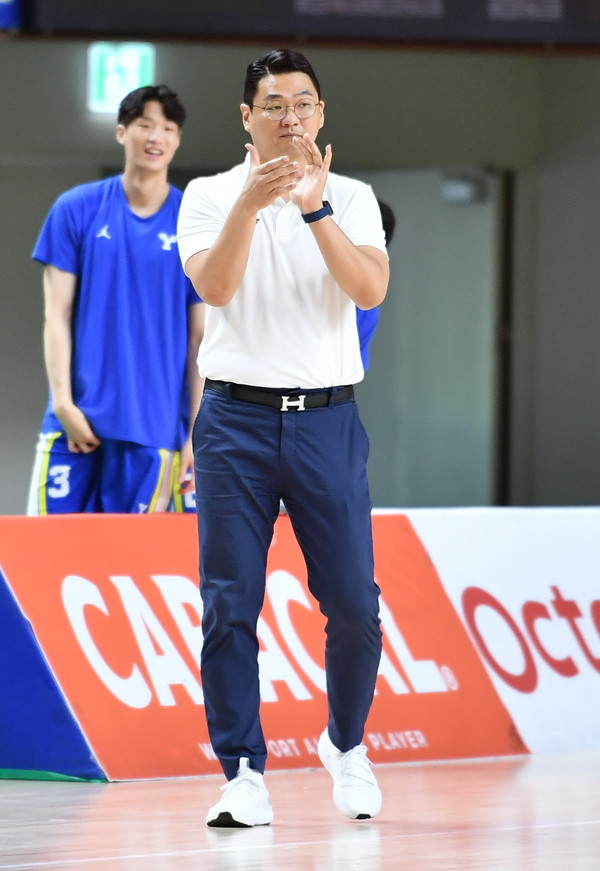 With the win, Yonsei advances to the quarterfinals and will face the winner of Chung-Ang University and Sungkyunkwan University on Nov. 11 for a spot in the championship game.
Yonsei head coach Yoon Ho-jin said, "Recently, the players' performance has improved through practice games with professional teams, so I didn't call a timeout today to let them play with excitement, but it's unfortunate that we missed some instructions from the bench on defense. It's been a long time since we've played an official game, so I think there are some areas where our concentration dropped."
He continued, "I didn't think it would be easy to beat KU, but I expected us to continue to show the concentration we showed in the third quarter, which is my mistake as a coach. We have a regular game against Korea University two days later, so it was a bit of a burden to play our main players for more than 30 minutes, so we tried to use a lot of bench members in the second quarter, but the ups and downs (in performance) were a bit too much, so I'm worried."
In addition to Yoo, center Lee Kyu-tae was the leading scorer with 19 points and three rebounds.
Coach Yoon Ho-jin said, "We need Yoo Yoo-sang and Lee Kyu-tae to play as scorers. Today, Yoo Yoo-sang was heavily guarded, so he couldn't shoot and (Lee) Kyu-tae had more chances. I usually tell him to shoot confidently when he has a chance, and he had a high success rate today. I just want him to focus a little more on defense."
With the win, Yonsei will advance to the quarterfinals, but they have a big event ahead of them: a regular season match against Korea University on Aug. 8. As the saying goes, you can lose other games, but you can't lose a regular season game, so this is a big deal for both teams.
"We have nowhere to go but up," Yoon said. We've had bad results against KU in the last two years, and injuries are just an excuse. In the summer, after the MBC tournament, (the injured players) came back one by one and we tried to match the existing players. We'll have one day tomorrow to work on the things that worked well today, and I think we'll be able to show them a fun game in the regular season."